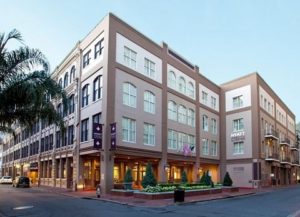 Founded in 1991, The Meetings Concierge (TMC) is an established and leading meeting planning company specializing in hotel site selection and contract negotiations. We are rapidly growing and seeking self-motivated entrepreneurs to join our team. Our only requirement is a hotel sales background. The compensation package is based on split commissions with bonuses based on production successes. Our costs are lower than the larger firms enabling us to compensate you more based on a progressive production model. This position is an excellent opportunity for someone seeking flexibility, independence, growth and adventure within your profession. Another benefit, you can work from anywhere. The only hardware requirements are a phone and a computer with internet access. Your opportunities can be limitless as an independent meeting planning professional. How can you achieve these goals? With expertise, guidance and personal support from The Meetings Concierge executives. It is our job to help you grow in this industry.
Our business model is simple, TEAMWORK. A commission-oriented business requires ongoing support. The Meetings Concierge executive team will guide you to become a leader in the meeting planning profession. Learn and grow from on-going sales training techniques established by our extensive former hotel sales backgrounds, gain confidence in finding the perfect venues and sending RFPs, operating a user-friendly customer data base, and improving your social media skills via LinkedIn, Facebook and Twitter. We produce a quarterly newsletter sent out to thousands of companies. Your input in enhancing its effectiveness will be welcomed. Please check out our website @ www.meetingsconcierge.com.
Industry benefits are amazing:
Compensation is endless depending on your persistence to succeed
2. Meeting new people
3. Traveling the world
4. Learning and growing as a person
5. Becoming an independent entrepreneur with time for yourself
To make these benefits happen, it's simple. Here's are the requirements:
You must have hotel sales experience
2. You be disciplined and diligent in finding new business
3. You care for your clients
4. You have an understanding of social media
5. You have good communication skills
6. You have good organizational skills
If these are your characteristics and you're interested in a profession as an independent business person planning meetings, please submit your resume via email on our website at www.meetingsconcierge.com
Join our Equal Opportunity Employer Team.
Equal Opportunity Employer
TMC is an EOE and will consider all qualified applicants for associate agreement without regard to race, color, religion, sex, national origin, protected veteran status or disability status.